It's happened before that elections have fallen on a Jewish holiday, and those conflicts were addressed in different ways. But July 16 marked the first time Jews took the issue to court.
The latest instance of a conflict between an election and a Jewish holiday pitted Chani Aryeh-Bain, the Conservative candidate in the Toronto riding of Eglinton-Lawrence in the upcoming federal election, and Ira Walfish, who lives in the riding of York Centre, against Canada's chief electoral officer (CEO).
In a day-long hearing in Toronto, at which public attendance spilled over into an adjacent room, a Federal Court judge heard that the date of the coming federal election coincides with the Jewish holiday of Shemini Atzeret, when observant Jews are prohibited from writing, driving, using a computer and, most importantly for Aryeh-Bain and Walfish, voting and campaigning.
Aryeh-Bain and Walfish claim that because the CEO, Stéphane Perrault, has refused to shift the date of the election, they have been disenfranchised as observant Jews. They want the date moved to Oct. 28.
"There is only one issue," says the application for a judicial review of the fixed date of Oct. 21. "Is the CEO's decision not to recommend that the election date be moved because of a conflict with Shemini Atzeret unreasonable?"
Court documents note that more than 140 Canadians wrote the CEO to express their concerns and ask for the date to be changed. These included letters from rabbis, Jewish organizations, individuals and three MPs.
Through his lawyers, Perrault argued that his office has done much to accommodate Orthodox Jews.
READ: GOVERNMENT TAKEN TO COURT OVER FEDERAL ELECTION DATE
Much of the case focused on the ability of observant Jews to vote and to campaign on Shemini Atzeret. As an Orthodox candidate, Aryeh-Bain "will have to shut down her campaign on election day. She won't be able to get out the vote. She can't compete on a level playing field," lawyer Yael Bienenstock told court.
Bienenstock said the ability of 75,000 Orthodox Jewish Canadians to participate in the election will be "meaningfully compromised," which she believes is a violation of the Canadian Charter of Rights and Freedoms. She said the CEO has the discretion under the law to suggest that the date be changed.
Documents submitted to the court also highlight issues surrounding restricted hours for observant Jews to vote prior to Oct. 21. There will be four days of advance polls. The first is Oct. 11, a Friday. The next day is Shabbat. The third is erev Sukkot, while the fourth falls on the first day of Sukkot, which is also a holy day.
In all, it means that non-observant Canadians will have 60 hours to cast ballots at advance polls and on election day, while observant Jews are afforded just 17 hours, the documents state.
The right to vote includes the right to "meaningful participation" in the electoral process, said Bienenstock, and the timing of the election "massively interferes" with Orthodox Jews' ability to take part in that process.
"If they can do it (move the date), they have to do it," she argued, adding, pointedly, that an election would never be scheduled for Christmas or Easter.
While it would entail more work and inconvenience to move the date, it's not too late to do so, argued lawyer Jeremy Opolsky, as the law that fixes the date says it can be changed until Aug. 1.
He said the CEO "has done nothing" to address Aryeh-Bain's rights as a candidate. It's "critical" for her to get out the vote on election day, and she could lose if prevented from doing so. He noted that Orthodox Jews cannot volunteer on Shemini Atzeret, either.
This is "not an ordinary administrative case, but a charter case," Opolsky said.
It's also a case "of what it means to count in Canadian society," said lawyer Colin Feasby, representing B'nai Brith Canada, which won intervener status in the action.
"Holding the federal election on a date where a religious minority cannot vote by reason of their beliefs sends a message to that community that it does not count," Feasby said. "The stakes are high."
He said that advance polls and special ballots are for those who "have made up their minds early. Others need the whole length of the campaign to make an informed vote. The vast majority of Canadians vote on election day. It is the norm."
There's no such thing as a perfect election or perfect polling date, argued lawyer Ewa Krajewska, representing the CEO, and it's not for the court to "second guess" his "judgment call."
Holding the federal election on a date where a religious minority cannot vote by reason of their beliefs sends a message to that community that it does not count.
– Colin Feasby
Besides, the CEO can't change the date of the election. All he can do is recommend a change to Cabinet, she said.
Including advance polls, special ballots are available to religious Jews, Krajewska said, noting that they are used by members of the Canadian Armed Forces, Canadians voting outside Canada and prison inmates.
There will also be four days of early voting on many post-secondary campuses across Canada, she said.
While voters must register for special ballots by Oct. 15, the ballots may be used up to election day, she explained.
Given those and other measures – including training returning officers to reach out to the Jewish community and a national information campaign – the CEO "is not sitting on his hands. He's taking into account (religious Jews') beliefs and their right to vote," Krajewska said.
Liberals MPs Michael Levitt (York Centre) and Marco Mendicino, Aryeh-Bain's opponent in Eglinton-Lawrence, have endorsed a change in the date of the federal election.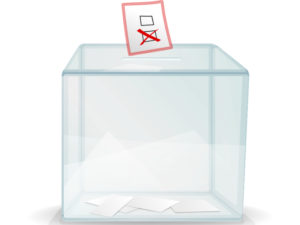 In a statement, Shimon Koffler Fogel, chief executive officer of the Centre for Israel and Jewish Affairs, said that, "While under ideal circumstances, the election date would be pushed forward to the following week, we recognize that changing the date at this juncture would entail logistical challenges and a huge financial expense."
Most religious Jews "will be inconvenienced, but not prevented from participating in the democratic process," he added.
The judge said she's aware of the tight time frame and will deliver her ruling as soon as possible.