Canada/U.S.: In the wake of the mural controversy at York University, school president Mamdouh Shoukri has issued a statement to calm tensions. It's proven fruitless so far…
Both Hillary Clinton and Donald Trump are stumped after the Iowa caucuses last night, with Clinton barely squeaking past Sen. Bernie Sanders, and Trump losing to rival Ted Cruz. Speaking of which, if you're interested in who Jewish celebrities are supporting, click here. For those of you who are feeling the Bern, Bill Maher spoofed his campaign ad in the most Jewish way possible. Can a Jew really be president? Find out below:
In Indiana, 50 headstones were toppled at a Jewish cemetery, suspiciously right after the state introduced anti-BDS legislation.
Israel: A spokesperson for the IDF and Israeli lawmakers are accusing journalists of orchestrating events to make Israel look bad, Israel has implemented a "stop-and-frisk" bill that will allow police to conduct body searches with probable cause, ex-prime minister Ehud Olmert has admitted to obstruction of justice as part of a plea bargain, and an Israeli hiker has discovered a 3,500-year-old Egyptian antiquity in the Galilee.
A new poll shows that the majority of Israelis want peace, but are skeptical, while a map prepared by ISRAEL21c reveals how Israeli humanitarian aid has saved lives around the world.
Nathan Meir (husband of murdered Israeli Dafna Meir) is asking for people to support his daughters on Facebook, after they competed in a gymnastics competition and won but were upset when their mother wasn't home to congratulate them. Leave a Facebook comment below to show your solidarity.
World: Al Qaeda has released new details about the 9/11 terrorist attacks, saying the crash of Egypt Air flight 990 in 1999 served as inspiration, a U.K. woman has been sentenced to prison after taking her toddler to join ISIS in Syria, and anti-Israel advocate George Galloway has promised "the mother of all protests" at a Tel Aviv culture fest in London.
I promise you this whether I'm the Mayor or not there will be the mother of all protests outside any Festival for the Apartheid state…

— George Galloway (@georgegalloway) February 1, 2016
In today's edition of Rabbi vs. Rabbi, Rabbi Eliezer Berland, wanted in Israel for sexual assault, has accused South Africa's chief rabbi, Warren Goldstein, of setting police after him. In the United Kingdom, the Independent is facing charges of anti-Semitism after posting a photo of suspected child abuser Lord Greville Janner in a yarmulke. According to a new poll, 60 per cent of French people agree on who is at least partly responsible for anti-Semitism: the Jews.
Business: Oxford University Press has signed a contract with three Israeli startups to digitize its content, and exporters from Judea and Samaria, fearing the ramifications of the EU's new guidelines, are looking to do business in Asia.
It seems like Mattel's decision to introduce new body shapes and sizes for Barbie is paying off, with shares up 12 per cent. Barbie, of course, was created by Ruth Handler (née Moskowitz), the daughter of Polish-Jewish immigrants.
The World Zionist Organization (WZO) is set to debut its new app, Sniper, which is reportedly a search engine for anti-Semitic content.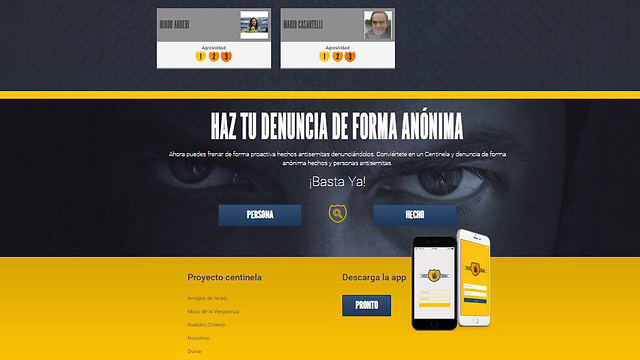 Sports: The LA Lakers signed a Jewish teen with brain cancer to a one-day contract over the weekend, in partnership with the Make-A-Wish Foundation. For Toronto sports fans, the Maple Leafs are following in the footsteps of the Raptors and unveiling a new logo and jersey tomorrow. Expect it all to be trending on Twitter.
Culture: Did Kevin Hart remove a tweet merely because he was advertising the release of his new movie, Ride Along 2, in Israel (as well as Malaysia, Germany and Hungary), and some anti-Israel trolls (of course) got offended? A pro-Israel blogger believes so.
Montreal-born chassidic hip hop artist Isaac Miracles opened up about his rap career recently, and the JUNO Award nominations are out, with Drake, The Weeknd and the Biebs leading the way. In other Drake news, his new Hotline Bling-mocking commercial for T-Mobile is fairly entertaining:
In the most exciting news of the day, a Seinfeld pop-up bar is coming to Toronto this summer! Expect all your favourite Seinfeld foods to be available, like Kenny Rogers Chicken, calzones, soup (or no soup, for you), BIG salads, sexy pastrami sandwiches (on marble rye), chocolate babka, muffin tops, and more. Anyone else feel like dancing?
Can you really be too Jewish in Hollywood? Tablet investigates.
---
Ideas for news items to include in the spiel? Please send them to [email protected].