Initially a mural artist, Shannie Van Buren of Toronto recently expanded her artistic services to include customized ketubahs for Jewish couples soon to be wed.
The Israeli-born artist, 31, started illustrating ketubahs two years ago when a close friend of hers was getting married, and from there, the business started to take off.
"A lot of my friends… really wanted an excuse to have a piece of my art – not just for their kids, but for themselves," Van Buren tells The CJN. "It was just kind of a gift that I wanted to give them."
Illustrating marital contracts is one of many services Van Buren provides through her business, Mural Mural on the Wall, which offers customized murals for children. Van Buren's also attracted several individual clients, including Camp Robin Hood, Dr. Laffa, Sunnybrook Hospital and Centre Camp.
At first, Van Buren did not know much about the sacred wedding contracts, but soon learned she could design them freely to accommodate each couple's exact specifications.
"Ketubahs have come such a long way – they were so old-fashioned. I am not a very religious person, but I do believe that a ketubah is such a beautiful piece… And you can make it more beautiful by integrating things that can actually speak to you when you are older," she says.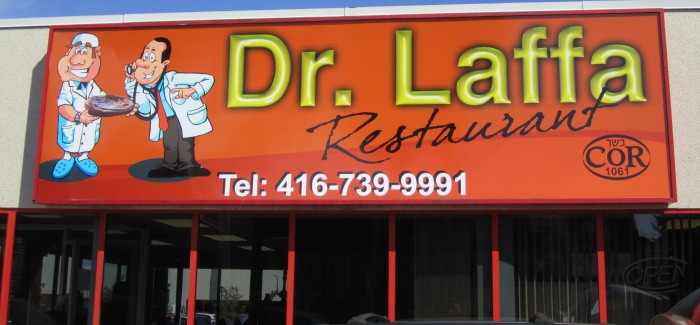 In order to create an appropriate design for her clients, Van Buren conducts a thorough consultation with each couple. According to her, it's the most integral part of the process and where the brainstorming really starts to take flight. "We usually sit down and they share stories. They tell me how they met and sometimes they tell me how he or she proposed," she says.
Then they discuss more special memories that the two have shared together, before discussing their favourite symbols and images. "There are a lot of hidden messages you don't normally see in other ketubahs, and that is mainly because they are all customized to each of my clients," she says.
READ: PAINTER CONNECTS THE REAL TO THE BIZARRE
"There is a hidden story in each one, and the only two people that know about it are the bride and groom."
The style of Van Buren's artwork tends to be more whimsical and bohemian with vibrant colours and designs. One is illustrated with entangled trees, while another takes on a more spiritual theme with Judaic symbols.
In order to create the images for her ketubahs, Van Buren uses a variety of mediums including watercolour, pencil crayon, ink and acrylic paint. If a couple is interested in her creations, they are required to contact her at least three months in advance. "Five months is even better," she says. It appears that business has been good.
Each ketubah's cost is dependent on the handiwork and complexity of the illustrations, and the price point is derived from features that include size, mediums used, and type of paper.
"It really varies. There are so many different options," she says.
Currently, Van Buren is working on a number of pieces that are due in April, designing a mural for the month of March, and meeting with prospective clients.
"[In the future], I hope to open my new studio and… have a little bit more space," she says. "I hope to… be able to open a small little art gallery shop in the same studio… and actually showcase my work – be able to throw events for people and have an exhibit of my artwork."